Just catching up…
I started the Creative Kogi website and blog a few months ago and at the time thought I would do weekly updates – sharing lots of crafty news and I even had visions of me being on some kind of craft rollercoaster. Well that certainly didn't go as I had planned, but there is a reason – I have news to share today, but of a different kind and perhaps the key reason why the only thing on my mind is sleep, sleep and more sleep. Roger and I discovered about 8 weeks ago – the most exciting news – we are expecting baby number 2. With me being a little older we were concerned, but we opted to do the chromosome screening test. Thankfully all is good and phew such immense relief. My only problem these days is I have almost no energy, but I am hoping that as we are now in the second trimester this will improve and I will be able to focus on Creative Kogi. I can't help but share this pic of our announcement. How gorgeous is my Matthew?
So this was delivered to the office today and I had been staring at it longingly wishing the time away so I could get home and play, that is if I can stay awake long enough.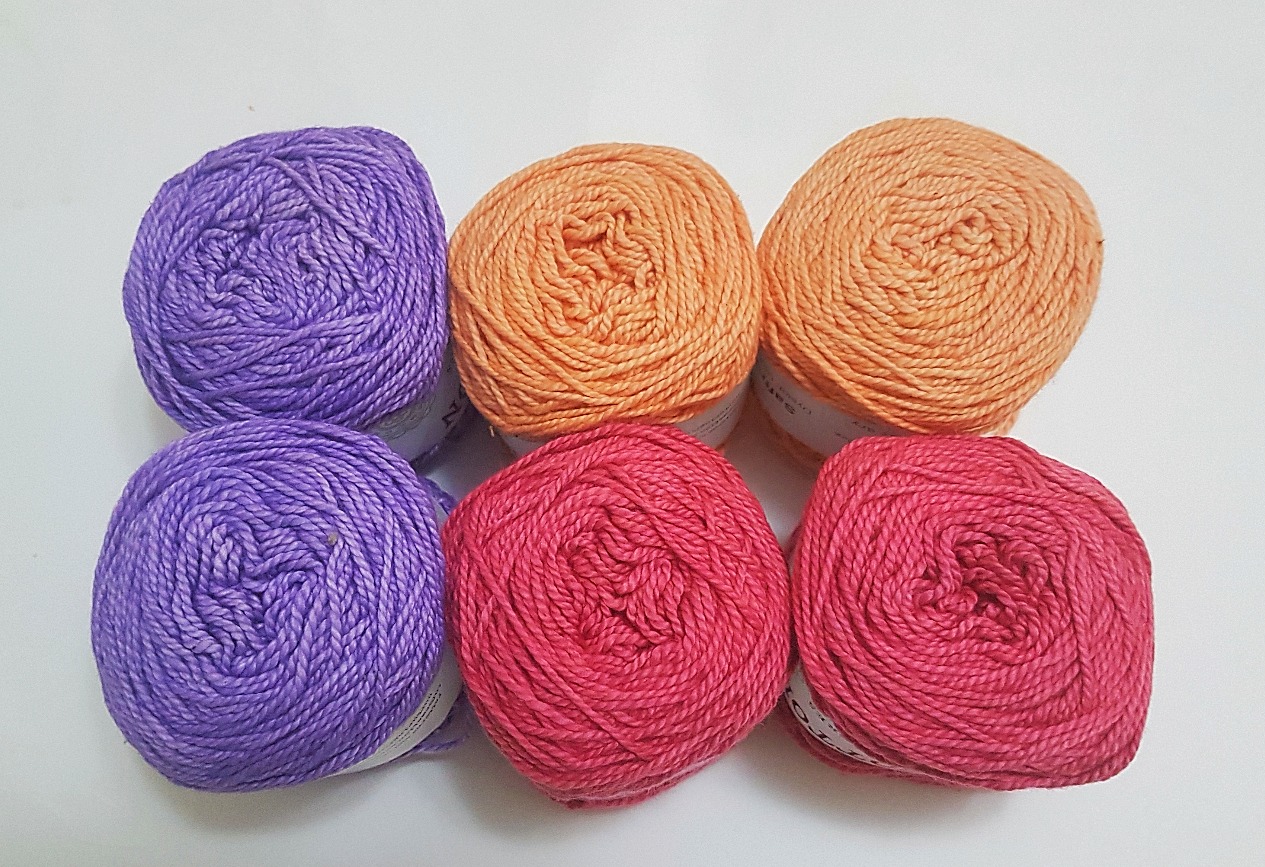 As I've said before I'm not great with colours – so I asked Carle Dehning from Nurturing Fibres for colour help – I showed her my concept design and said I want to try something completely out of my comfort zone, so she sent me this to play with. I'm more of a neutral shades kind of person with perhaps some blue and green and would never have chosen the ruby pink and lilac, or put them together. I also have this awesome saffron to play with….mmmmm… what shall I make? What do you think of my colour combo below?
And about Nurturing fibres – have you read the recent blog post? If you haven't, you can read it
here
. If you've made something with the Nurturing Fibres yarn, post a pic on the Nurturing Fibres Facebook page with the #NFmakerofthemonth0917, or using the same tag on Instagram. This is open to everyone even if you are not local (South Africa). There is an awesome goodie bag for the winner, and as much as I am rooting for you to win, I am secretly hoping that I win lol. I posted this pic below.
I tested this beauty – The Blushing Bride designed by the very talented Debbie Hemsley. This was a CAL that only just finished, but you can still get the pattern from
here.
Please also make sure you read the story that was written for Blushing Bride and 14 blessings. This is a special keepsake that was designed for Debbie's daughter who will be getting married this month. I gifted my blanket to our dear friends as a wedding gift in May this year. Debbie has another design that will soon be released and its stunning and just my kind of pattern, because it can be made in just a single colour.
Finally, thank you to everyone who supported my raffle. The prize was my Queen Mother Blanket designed by Annamarie Joubert-Esterhuisen. You can join her Facebook group
here
get the pattern from
here
. We raised R4200 which will go towards the purchase of polar fleece fabric to make blankets for babies at Kalafong Hospital. The Directors of Grannies Who Care drew number 34 and the lucky winner was Gwen Gosney. Funny story, Gwen actually wanted to buy the blanket from me and I told her it was for a raffle and she could buy a ticket instead, well she bought a few tickets and got the blanket anyway. Melody, the founder of Grannies Who Care gifted me with a special blanket and toy for Matthew, as well as a gift pack for baby number 2. I am so blessed!
Well that's me for tonight (yawn)…I hope to release a pattern soon…keep an eye out for it.
Until next time…Create, Craft and Inspire…
Best wishes
Kogi